Skip to Content
Dental Crown Experts in Fremont, Indiana
Dental crowns are a great solution for restoring a tooth's natural shape, strength, and functionality. Most dental crowns last for over a decade and can be made from a variety of top-quality materials. The team of dental experts at Fremont Family Dentistry can apply a crown to any damaged tooth with no pain or discomfort. We also offer a large selection of other top quality cosmetic and emergency dental services when needed, and we will ensure you will  feel comfortable and confident with the treatments.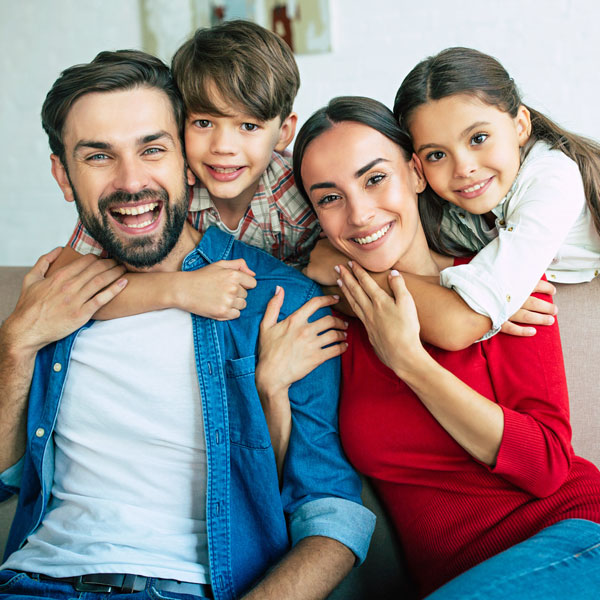 The Benefits of a Dental Crown
A dental crown provides many benefits, including restoring the natural shape, color, and size of your teeth. Additionally, damaged teeth that suffer from regular chewing are strengthened by the crown, which can be used as an anchor for other oral prosthetics, including bridges or holding in a filling. We use durable, high-grade materials when crafting your custom crowns, always ensuring they look completely natural. Whether you suffer from damaged teeth due to an accident, decay, or disease, we'll ensure your crowns fit comfortably and allow you to enjoy your day-to-day life. Traditionally crowns are made of porcelain, which most resembles your natural teeth. Tooth colored Zirconia crowns can now durably replace the metal based crowns on the back teeth for reliable beauty and function. Whatever option we install, we'll ensure your crown fits comfortably and lasts for years to come. We're happy to answer any questions you may have and make suggestions when it comes time to decide which material you'd most prefer.
Is Getting a Crown Painful?
The process for getting a crown is not usually painful. We'll give you a local anesthesia and then use water and high-speed instruments to prepare your tooth. You'll be given a temporary crown while your permanent one is being custom-fabricated. On your second visit to Fremont Family Dentistry, we will fit and attach your permanent crown. The process overall may take several office visits to ensure the crown is sitting snugly on your tooth and isn't causing any discomfort. Fremont Family Dentistry is Steuben County's choice dental crown clinic. We make sure you love your smile!
Caring for Your Crown
Crowns are made to last for many years, but they may eventually need replacement after a decade or so. Temporary crowns require a bit more care, which means that while you're wearing them, you should avoid eating anything that is very crunchy, hard, or sticky, since the bond is not as strong as a permanent crown. If you are currently feeling discomfort with a crown or suspect an old crown has come loose, visit our office immediately so we can restore or replace it. Once you have your permanent crowns in place, you'll have the freedom to enjoy the foods you love without concern. When you need a complete smile again, give us a call and schedule an appointment. Reach out to our office by calling 260-495-2255 at your earliest convenience!