Skip to Content
Denture Specialists in Fremont, Indiana
Dentures offer the freedom of being able to eat the foods you love and enjoy an active lifestyle without the stigma of missing or damaged teeth. Fremont Family Dentistry offers the finest dentures and oral prosthetics in Fremont, IN, and throughout Steuben County. We can diagnose and examine your current teeth, and custom fabricate a set of partial or full dentures that will fit perfectly in your mouth and look completely natural. Below you'll find some more information about how dentures can meet your needs.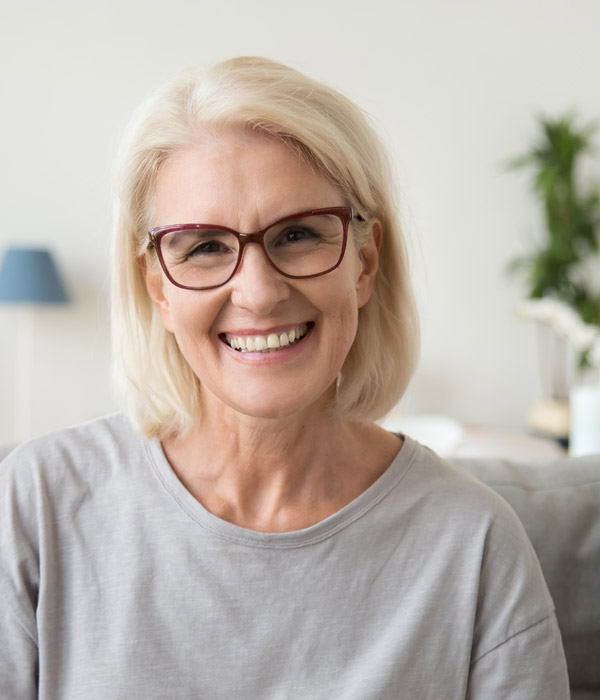 Benefits & What to Expect
You may feel a little discomfort the first time you wear your new dentures. Although this is completely natural, you should report it to us so we can make adjustments and achieve a more comfortable fit. This may take several visits to perfect, but soon you'll be using and enjoying your dentures without issue. It's important to remember to care for your new dentures as you would your normal teeth.  Our expertly crafted dentures offer several benefits to our patients, including:
Restoring your confidence
Improving your bite strength and functionality
Allowing you to speak and enjoy the foods you love.
Improving your ability to chew and digest
We'll guide you through the process of your fitting and ensure you feel at ease. Daily brushing and flossing is necessary to keep them looking good. Storing them in an oral sanitizer at night is also recommended. If you've experienced missing teeth, you'll understand the self-consciousness that goes along with it.When you need quality dental care and dentures that will last for years, Fremont Family Dentistry is your first, best choice!
How the Process Works
Getting fitted for dentures is a completely painless process. First, an initial impression is made of your teeth, giving us an idea of how the dentures might be applied. We then cast a stone model from this impression. After this, the needed false teeth will be applied to a wax layout that rests on the tray. These teeth look completely natural and will function just like normal teeth. This cast with the teeth is then put into a pressure mold, where the wax is melted and a high-quality, natural-looking resin is injected in to permanently hold them in place. The denture is then removed, shaped, polished and adjusted to fit your mouth perfectly.
Full Dentures and Denture Partials
We realize every patient's needs are different, so when we consult with you, we'll offer denture choices that best fit your specific needs. We provide both full and partial denture options that exactly match your current teeth and give you the confidence you need to enjoy the foods you love. Our dentures are made from the finest materials will last for years with proper care. Consult with the team at Fremont Family Dentistry today for more information! When you need a complete smile again, give us a call and schedule an appointment. Reach out to our office by calling 260-495-2255 at your earliest convenience!